TechWomen Lunch Christchurch
2018 International Women's Day campaign theme #PressforProgress acknowledges the progress the world has made in regards to gender parity, it reminds us, that we as individuals and the wider community cannot become complacent.
This year TechWomen are showcasing local stories of "When Diversity Counts" with three simultaneous lunch events across Auckland, Wellington and Christchurch. Each city will have unique local speakers who will share their stories of when the diversity of their team has changed the game for their organization.
Please join us to gain inspiration and connect with your local tech community. TechWomen encourage all genders to attend our events and we provide a positive friendly environment everyone. Our speakers are female and male, and we want our audience to be as diverse as we envision our industry to be! Please encourage people who may not have been to one our events before to come along.
Thank you to our venue sponsor Bank of New Zealand.
---
Speakers
Kevin Rowland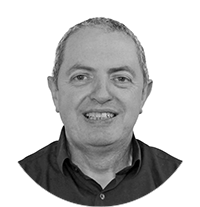 Kevin joined eStar in June 2015 as Chief Operations Officer, leading the production team and driving through the development of processes and reporting across the company. Kevin combines 40 years of retail experience with his technical knowledge, and considers himself first and foremost to be a professional and passionate retailer, who happens to be working in IT.
His experience encompasses store management, operations management, and supply chain IT as well as systems support and development. He is recognised internationally as a Business Intelligence expert, speaking at conferences both in NZ and overseas, and is the first Kiwi ever to be granted Luminary status by Qlik. He is a collaborative, team and customer-focused leader who manages and delivers core business technology and solutions in complex business environments.
Kevin has been independently accredited as a Chartered IT Professional NZ (CITPNZ) by ITP, the professional body of the IT sector in New Zealand. Chartered IT Professional accreditation shows internationally agreed standards of competence, education, experience, and ethical conduct are met.
Dene Lynch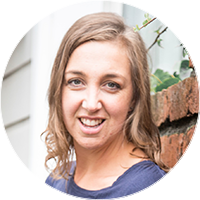 Dene has over 16 years' combined team leadership, operational and event management experience within the Digital, Technology, Arts, Government and Sport sectors. Her passion is in leadership, coaching, events, utilising Agile methodologies to enhance engagement and building collaborative and sustainable teams, while fostering a healthy, fun and productive work culture through strong leadership and effective communication.
Dene is curious about how people tick and interact, passionate about being active, and enjoy exploring the amazing outdoors that Te Waipounamu generously offers.
Sue Suckling
Sue has had a unique career in governance, which started in her twenties when she named NZ's Business Woman of the Year. Since then she has amassed significant commercial wisdom and expertise through a large number of significant private and public sector governance positions. She has lead and directed large organisations and international businesses through mergers and acquisitions, capital raising and new venture establishment, and has focused and motivated her colleagues to achieve highly successful outcomes.
REGISTER NOW