Event Navigation
TechWomen Lunch Wellington
2018 International Women's Day campaign theme #PressforProgress acknowledges the progress the world has made in regards to gender parity, it reminds us, that we as individuals and the wider community cannot become complacent.
This year TechWomen are showcasing local stories of "When Diversity Counts" with three simultaneous lunch events across Auckland, Wellington and Christchurch. Each city will have unique local speakers who will share their stories of when the diversity of their team has changed the game for their organization.
Please join us to gain inspiration and connect with your local tech community. TechWomen encourage all genders to attend our events and we provide a positive friendly environment everyone. Our speakers are female and male, and we want our audience to be as diverse as we envision our industry to be! Please encourage people who may not have been to one our events before to come along.
Thank you to our venue sponsor Bank of New Zealand.
---
Speakers
Greg Sheehan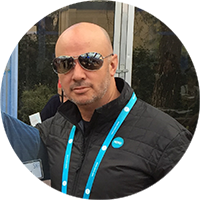 Greg is the Director of Partner Development (Global) at Xero, responsible for accounting industry leadership and commercially driving Xero's new Lifelong Learning Platform.
Greg was previously CEO and Co-Founder of RightWay, growing the business over 6 years to 100+ employees and doubling revenues annually.
Prior roles include being the CFO of Nike Australia, the Group Financial Controller of Air NZ and even the GM of the National Party. He loves the fast moving nature of business and in particular is a big fan and student of startup life.
Tui Te Hau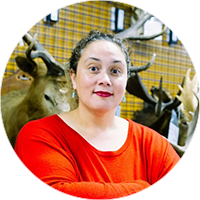 With over a decade of experience in business start-ups under her belt, Tui Te Hau is the woman you want to go to when you have that lightbulb moment. She's worked with multiple entrepreneurs kick starting creative businesses, game developers, major NZ fashion houses and export organisations.
She was the Chief Executive of Creative HQ; she spearheaded the Lightning Lab accelerator programme and now she works as the General Manager of Mahuki, Te Papa's innovation hub. Diversity and inclusion is critical to the success of Mahuki and Tui has led programs to encourage more women, Maori and Pasifika into the culture-tech and creative industries.
Nicole Ferguson
Nicole is passionate about technology and REANNZ's role in powering research and education in New Zealand. She leads the talented team at REANNZ and is responsible for making sure they remain caffeinated and provide the high-performance telecommunications services that our community needs to succeed.
Nicole has been involved in the R&E community since 2008, not long after REANNZ was established. Nicole spent five years in the leadership team at REANNZ as the organisation's CFO, and prior to that she spent time consulting with KPMG. She has also held financial and business roles at media and advertising companies during her stint overseas.
Nicole earned a Bachelor of Law and a Bachelor of Commerce & Administration from Victoria University of Wellington. She also studied international business law at Bucerius Law School, Germany. Nicole is a member of Chartered Accountants Australia & New Zealand.
Eva Sherwood (MC)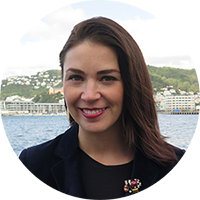 Eva joined the board of NZTech in 2016 and has taken up the role of Chair of TechWomen. She is delighted to lead a talented team dedicated to inspiring women into the sector as part of NZTech's overarching drive to create a prosperous New Zealand.
In Eva's previous role at Oracle New Zealand, she was leading the uptake of Oracle Cloud applications within New Zealand Government agencies. She was the New Zealand community leader for a global internal program, Oracles Women Leadership program, which seeks to develop, engage and empower current and future generations of Oracle women leaders to foster an inclusive and innovative workforce. Eva is passionate about the ICT sector and has previously worked at New Zealand owned software development organisations, Fronde Systems Group and Provoke Solutions.
Eva is a member of the Institute of Directors, and has a BCA (Management) and BA (Psychology) from Victoria University of Wellington. Outside of work, she has been volunteering at the Wellington SPCA for 7 years and in 2012 received Queens Diamond Jubilee Medal for Meritorious Volunteer Service.
REGISTER NOW