Event Navigation
TechWomen Lunch Auckland
2018 International Women's Day campaign theme #PressforProgress acknowledges the progress the world has made in regards to gender parity, it reminds us, that we as individuals and the wider community cannot become complacent.
This year TechWomen are showcasing local stories of "When Diversity Counts" with three simultaneous lunch events across Auckland, Wellington and Christchurch. Each city will have unique local speakers who will share their stories of when the diversity of their team has changed the game for their organization.
Please join us to gain inspiration and connect with your local tech community. TechWomen encourage all genders to attend our events and we provide a positive friendly environment everyone. Our speakers are female and male, and we want our audience to be as diverse as we envision our industry to be! Please encourage people who may not have been to one our events before to come along.
Thank you to our venue sponsor Bank of New Zealand.
---
Speakers
Emma Oettli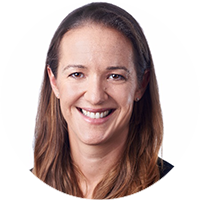 Emma is the Head of Lean Analytics at the Bank of New Zealand (BNZ) which is a newly established analytic function with the remit to move data to insight to action, at pace. Prior to this, Emma spent more than a decade as a finance professional working in London, Sydney and New Zealand across a variety of industries including, retail, oil and gas, publishing and the public sector. Emma holds a Bachelor of Commerce and a Masters of Commerce (Hons) both from the University of Auckland. She is also a member of the Chartered Institute of Management accountants.
Lean Analytics at BNZ brings together a cross functional team, agile techniques and collaboration to deliver value at pace across the organisation. Emma believes that diversity is the "secret sauce" in a high performing team and that we all have a role to play in cultivating a culture which recognises and values this. Modelling the team using this formula and evaluating the success that it has delivered, resulted in the establishment of a second team within the first year of operation.
Vaughan Rowsell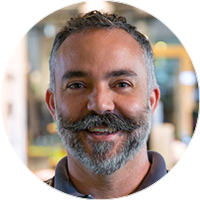 Vaughan is the founder of Vend, a New Zealand high-growth tech success story, with 20,000 customers worldwide and several high-profile investors, including Paypal Co-Founder Peter Thiel, Trade Me Founder Sam Morgan, and Co-Founder of Seek.com.au, Paul Bassat.
He is also the founder of the OMGTech! charitable initiative to help kids into careers with future technologies, and is Vice Chair of the NZ Hi-Tech Trust celebrating the successes of the NZ tech industry. He is passionate about developing the next generation of innovators.
He was EY's Tech Entrepreneur of the Year in 2015 and is a regular TEDx speaker on the importance of challenging the status quo and trusting your inner weirdo.
Sarah Jennings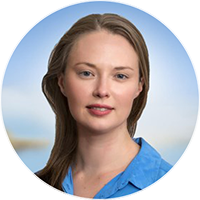 Sarah trained in Microbiology and Computer Science but has spent the last 5 years working for engineering hardware start-up Stretchsense Ltd. Surrounded by Engineers, Sarah has participated in many areas of the business from production to sensor research to her current role as COO.
Kat Kolich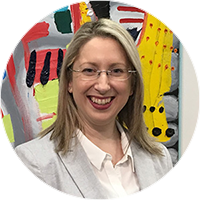 Kat is actively involved in promoting women in technology as a member of the TechWomen Executive, she is passionate about increasing diversity in the technology industry.
Kat is has over 15 years experience in Enterprise Architecture, data and information management roles. As the Head of Enterprise Data and Information Services as Bank of New Zealand, where she is responsible for the data and analytics platforms. Kat has extensive experience in Information Strategy, Information Governance, Analytics Platforms and Data Quality, in her previous Enterprise Architect role she led strategic information initiatives including strategy and information architecture transformations.
Kat is a TOGAF certified Enterprise Architect and has a Masters degree in Information Management from Victoria University Wellington. Kat is also the New Zealand Stanford University Women in Data Science Ambassador for the 2018 WiDS conference.
REGISTER NOW